I've been so excited to share this post with you, not only because it means festival season is officially upon us, but because it's the first of many '5 ways to wear' posts. Whenever I have any occasion to get ready for, be it a festival, wedding, or day at the races etc, I always search for outfit inspiration online. And so I thought I'd show you 5 ways I would dress for a different occasion, and given that Glastonbury is this weekend (WAHOO!), I thought festival fashion was a good place to start.
Outfit 1: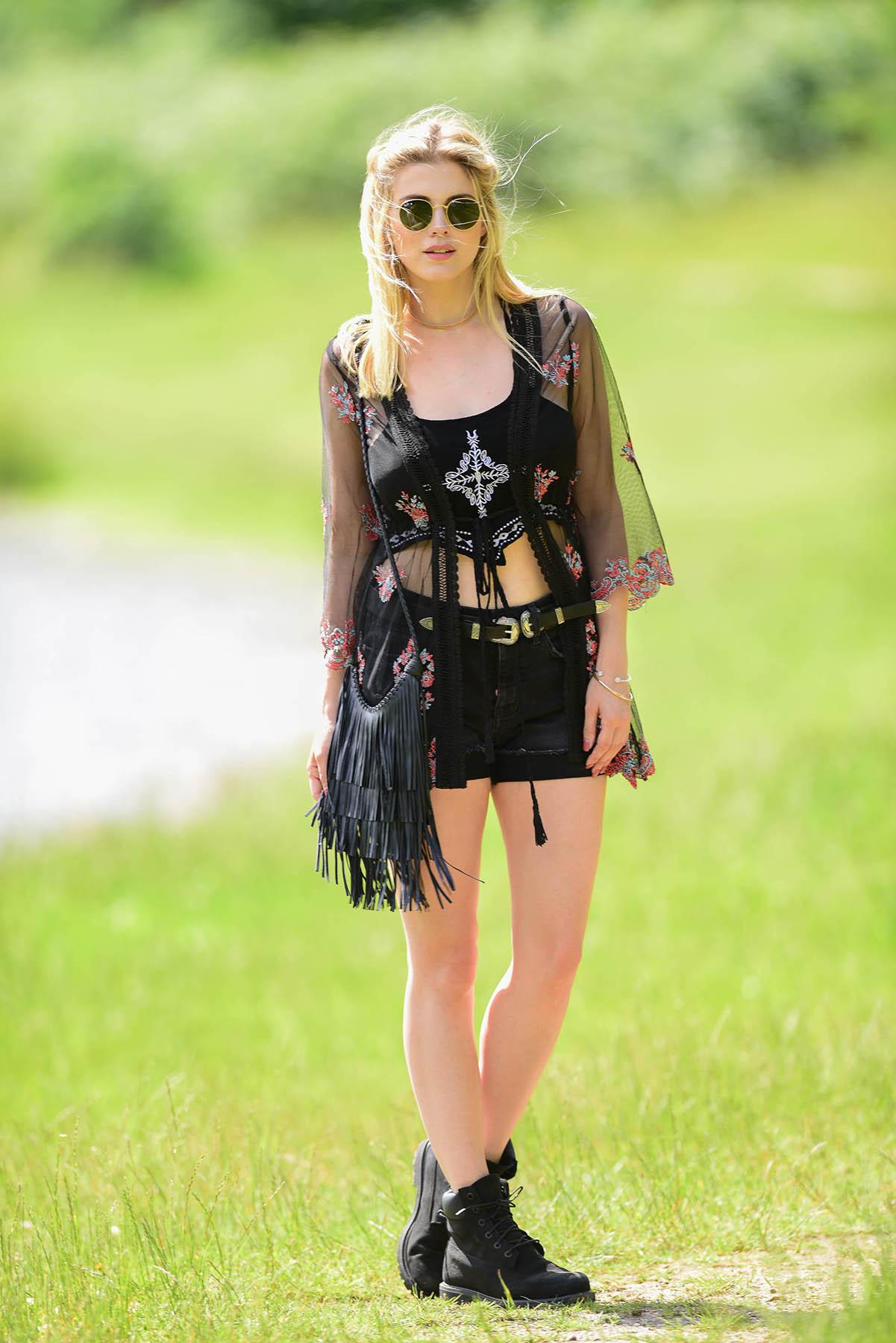 Kimono: River Island
Sunglasses: Ray Bans
Top: Miss Pap
Shorts: River Island
Belt: River Island
Boots: Timberland
Choker: Rue Gembon
Bag: River Island

Of course it wouldn't be a British festival unless I gave you a couple of raincoat options and my new favourite wellies too!

Outfit 2:
Jumpsuit: Silkfred
Necklace: River Island
Shoes: New Look
Bag: River Island
Bracelet: Sif Jakobs

Outfit 2: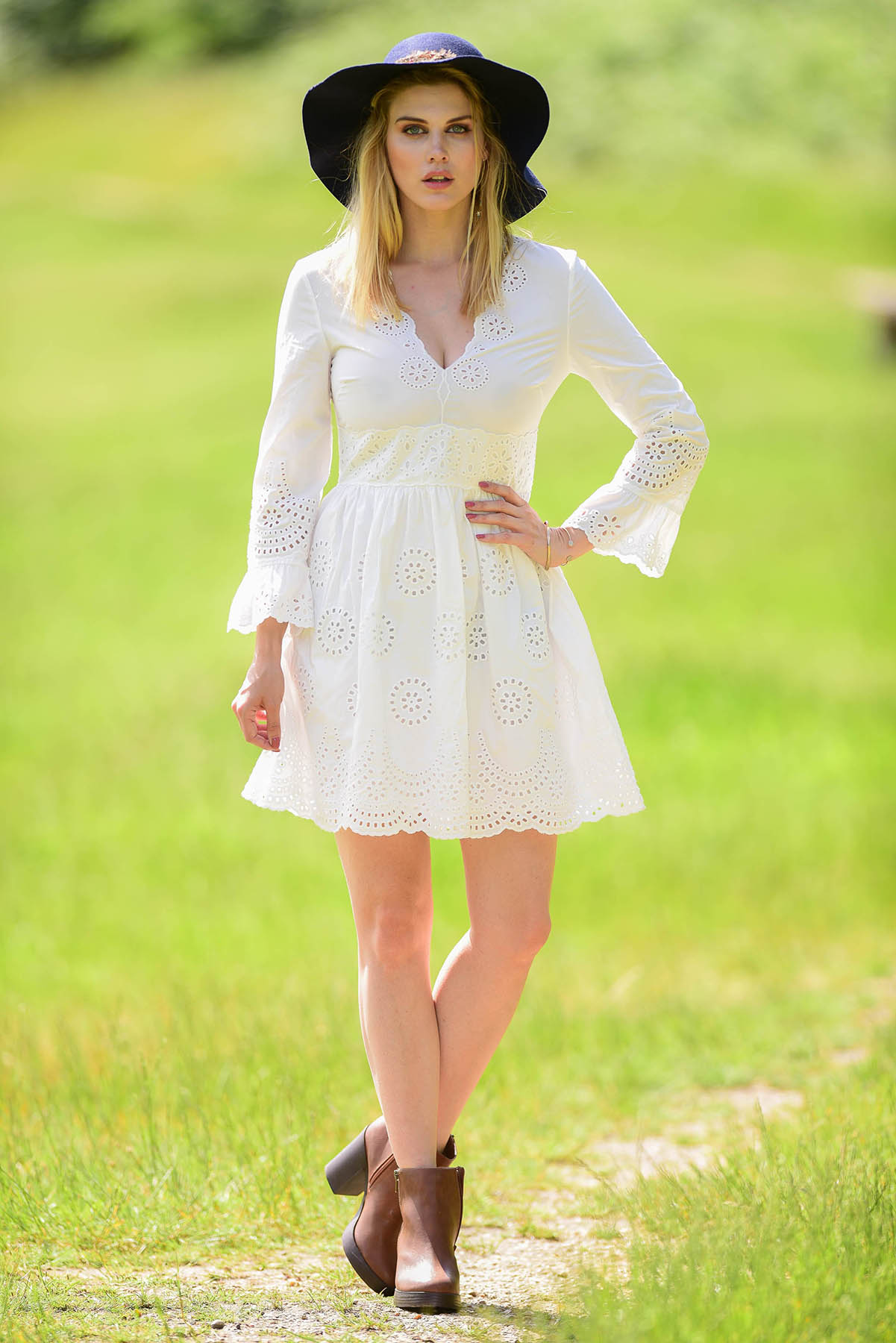 Dress: Red Valentino from Very Exclusive
Hat: Joy
Boots: New Look

Outfit 4:
Shirt: Rails
Crochet top: Missguided
Denim Shorts: ASOS
Boots: River Island but sold out, similar here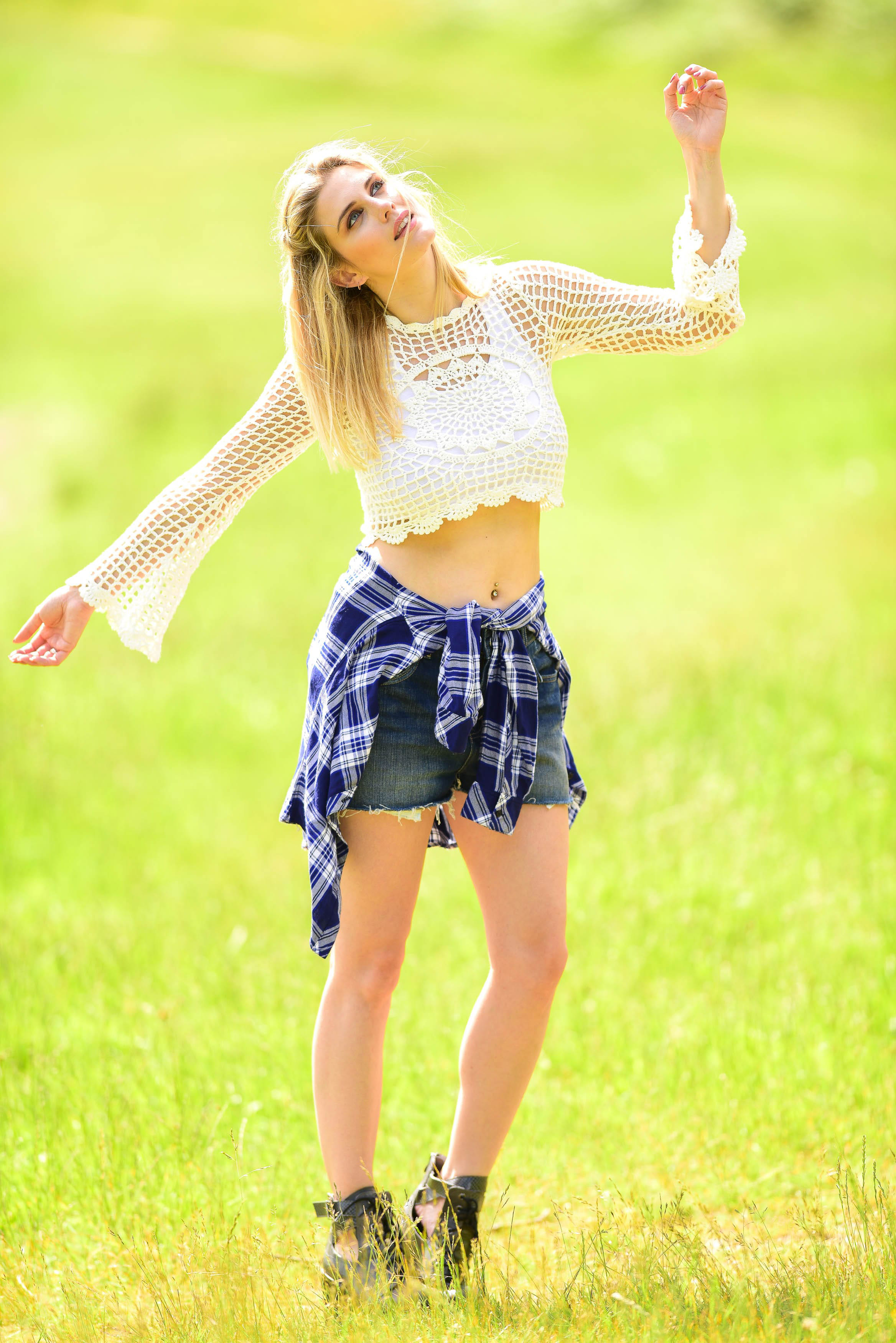 Outfit 5: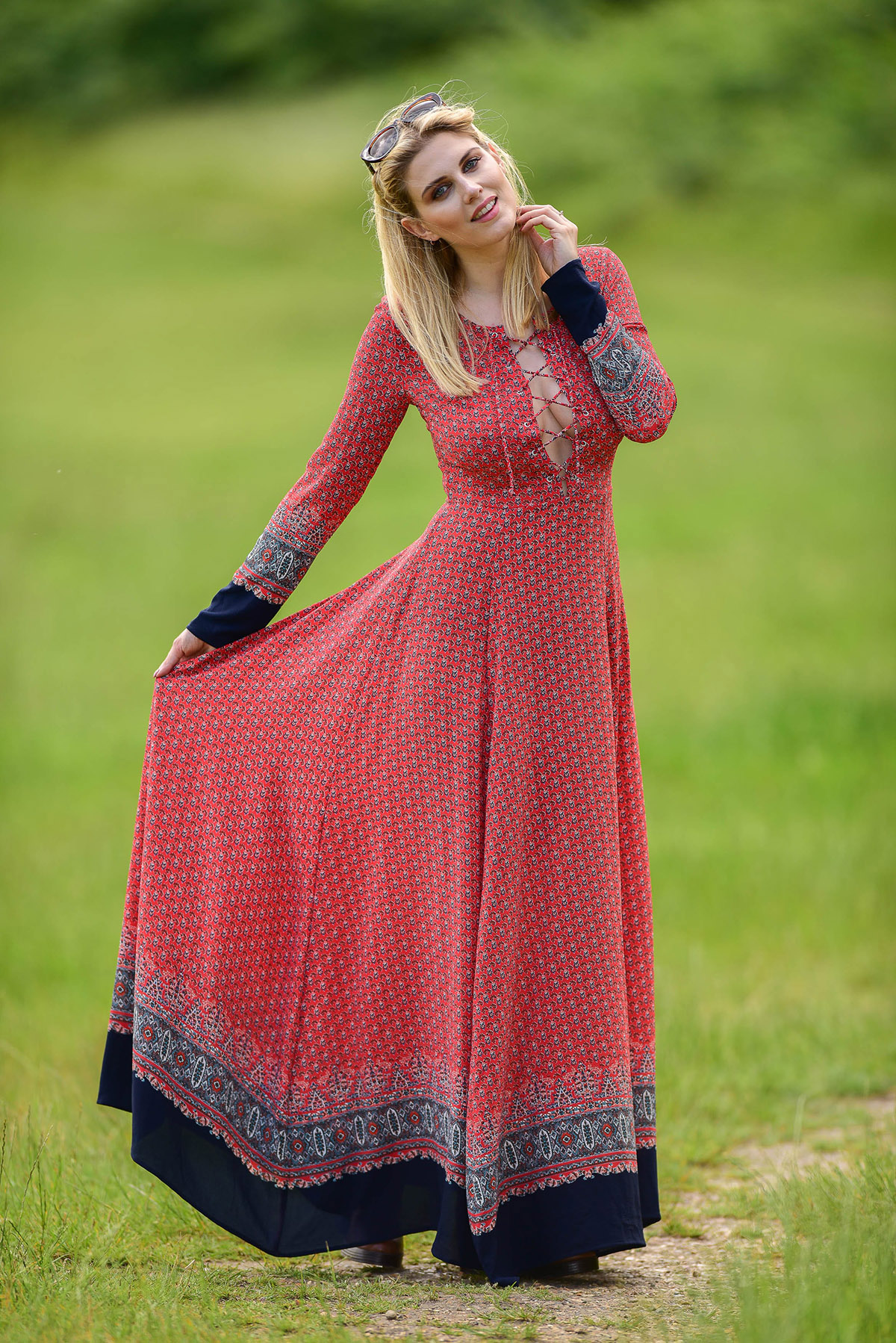 Dress: Silkfred
Sunglasses: New Look
Boots: New Look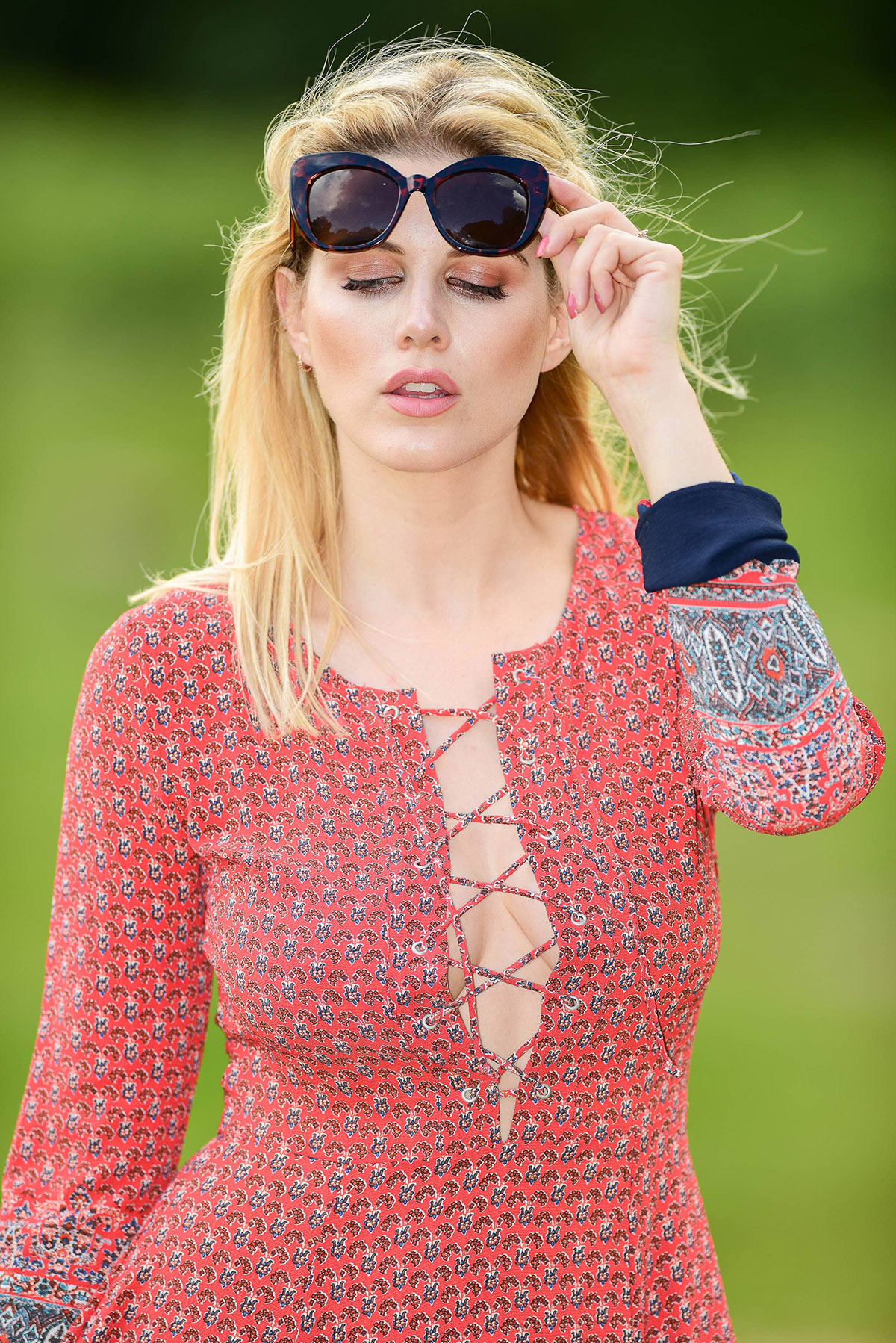 Hair & Make Up
Finally I need to comment on my incredible hair and makeup from the shoot. I used the very talented Tanele on Secret Spa, an app where you can book a range of beauty services straight to your door. How amazing is this hair and makeup?
Would you wear any of these outfits? I'd love to know your favourite one! I really hope you found my first 5 ways to wear post useful, let me know if there's another occasion you'd like me to cover next.
Speak to you soon,

Details: 
Styling Zoe Kozlik
All photography Maurice Sparrow