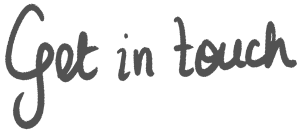 Thanks so much for wanting to get in touch with Ashley.
If you're wanting to book her for work, be it a DJ gig, TV appearance, event appearance, or social media post, then the best thing to do is to contact her agent, Dan Parker, over at 84 World. His email address is: 
If you're wanting to write to Ashley, the best address would be via her agent:
Ashley James
c/o 84 World,
2 Bishops Park House
25-29 Fulham High Street
London
SW6 3JH
Thanks so much!