'Tis the season to go dating, fa la la la, la la la la! Don't lie, when you think about the weather getting colder, there's that hopeless romantic somewhere deep inside of you that thinks about the excitement of going on winter dates? I mean, there's a reason why we love films like Love Actually and Home Alone. No matter how cool and free spirited we are, I swear that every girl secretly imagines waking through the Christmas markets with a cup of hot chocolate and a hot guy. Am I right?
The problem with winter dates, like with any date, is what on earth do you wear! You don't want to turn up in a skimpy dress to show off your banging body because whilst you would no doubt look smoking hot, you'll be freezing cold and feel a little ridiculous. But at the same time you don't want to turn up in your onsie and puffa jacket looking like the Michelin man!
So what do you wear to a winter date? I've come up with 5 different outfit ideas to show you 5 ways to wear winter dates. I hope you find this post useful!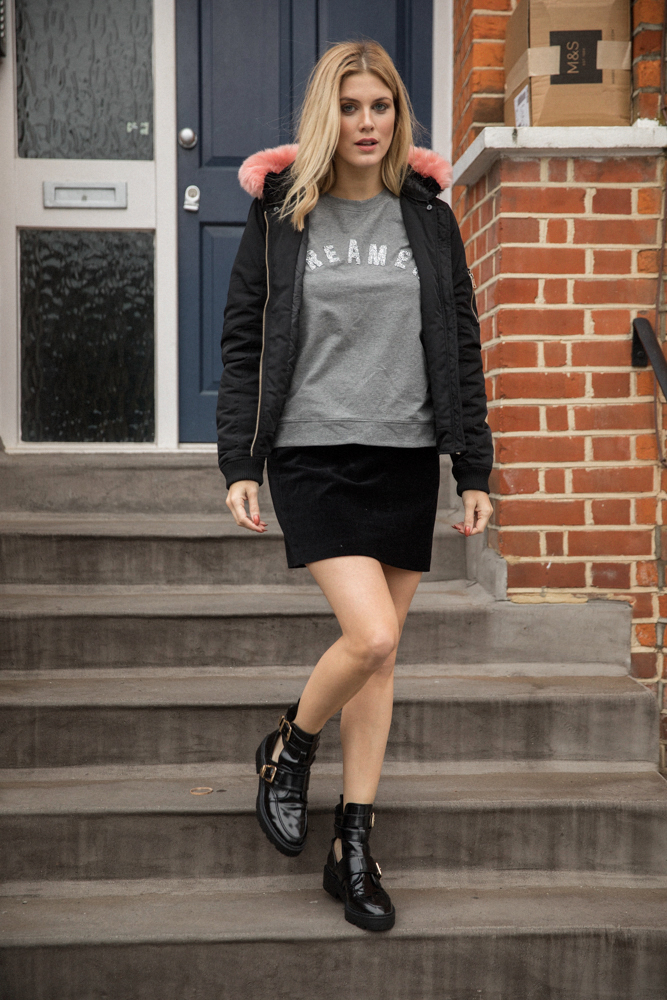 Coat: River Island (not available online but if you go into store this is the product code: 689792, or shop similar here)
Dreamer Top: Oasis
Velvet skirt: Pretty Little Things
Boots: River Island

Outfit 2:
Coat: River Island
Grey Turtle Neck: New Look
Floral Embroided Jeans: River Island (they currently aren't online but you can find them in store with the product code 690003, similar here)
Heels: Schuh (similar)

Outfit 3: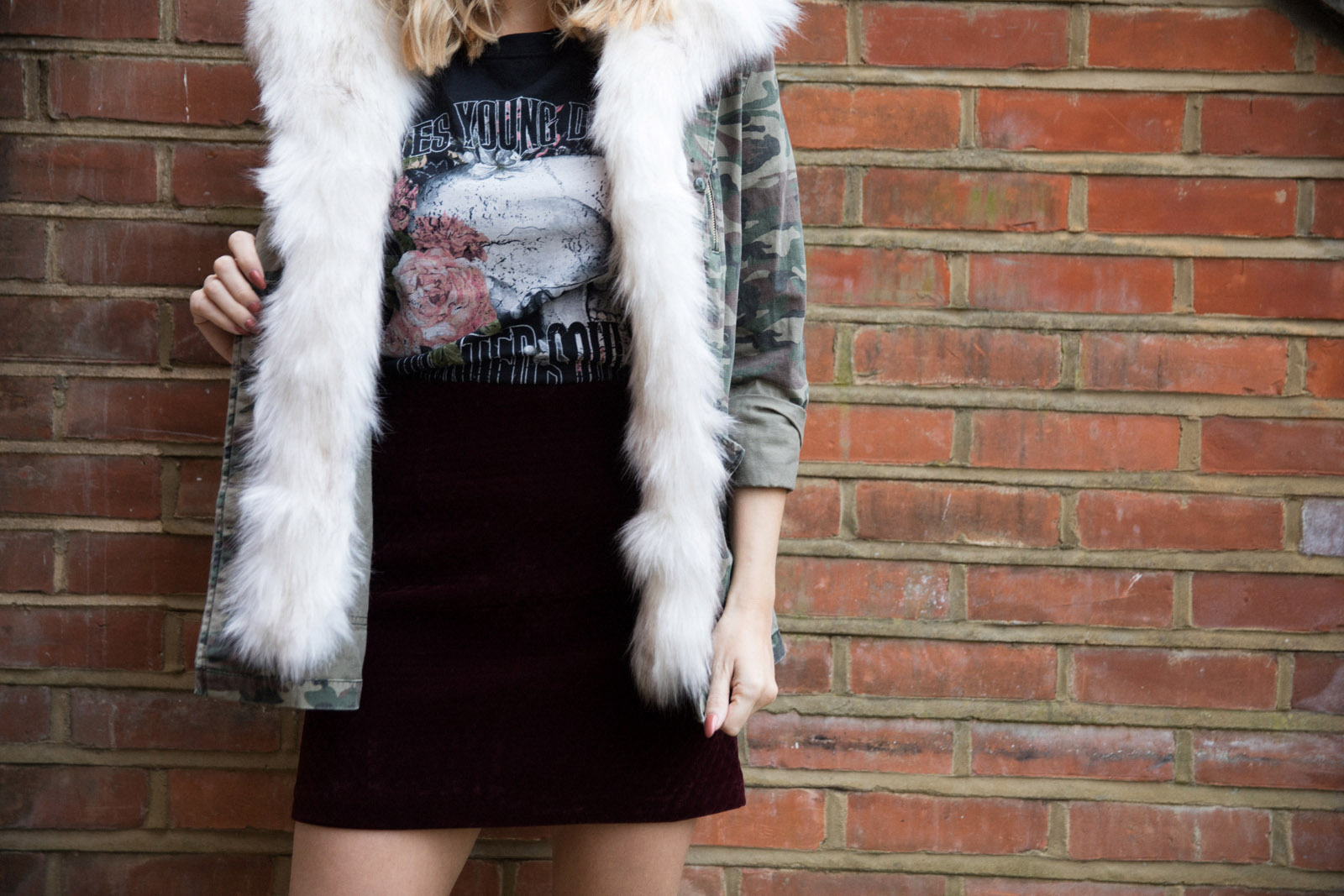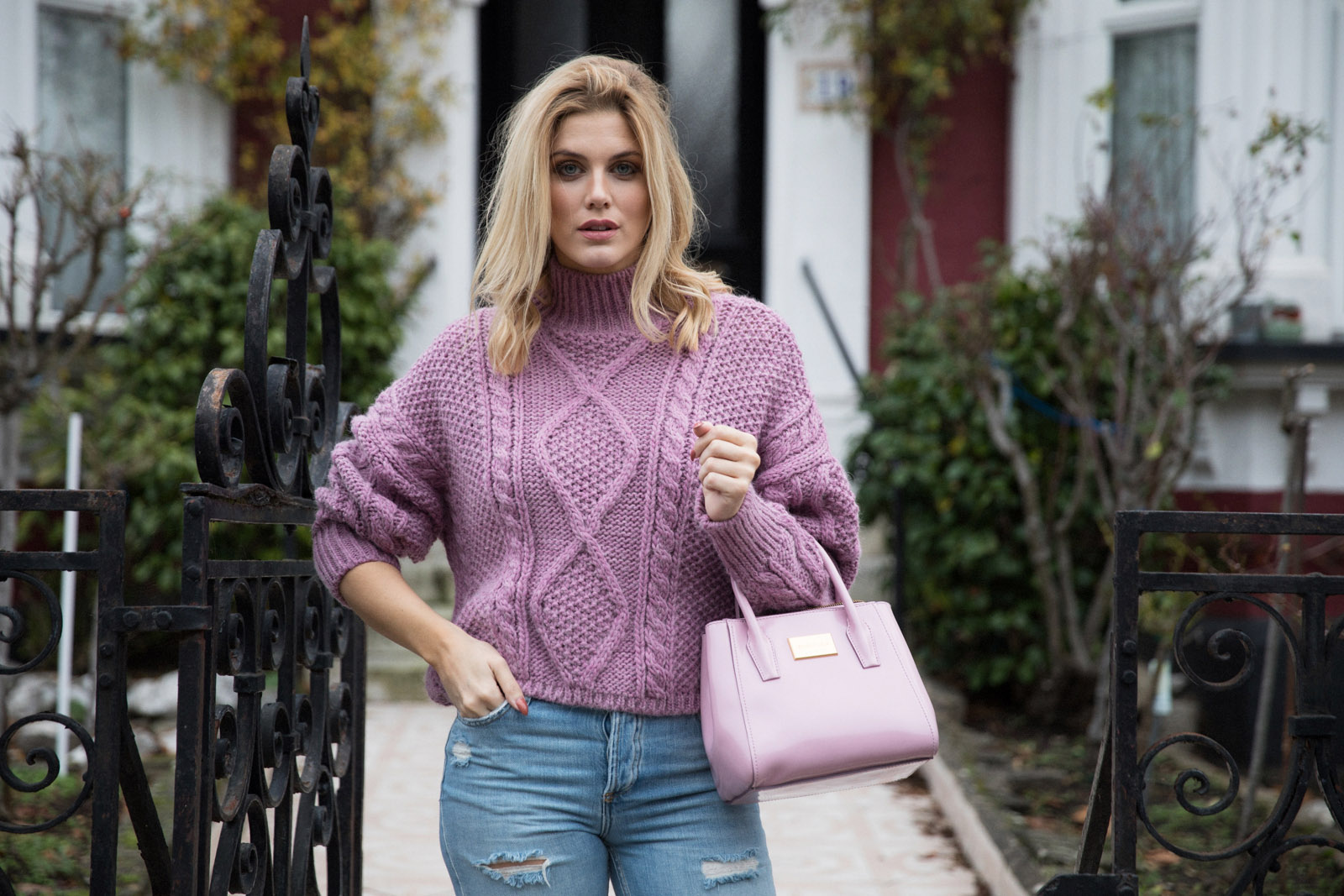 Grey top: Oasis
Pink Sleeveless Coat: New Look
Jeans: New Look
Bowler Bag: Aspinal of London
Rose Gold Shoes: ASOS
Necklace: Butterfly Jewellery

And there you have it, 5 outfit ideas to hopefully help you out with your dating wardrobe dilemma. I'd love to know whether you found this post useful? Let me know your favourite outfit in the comments below so I know what kind of styles you prefer.
Oh, and happy dating 🙂
Speak to you very soon, x